Lawn Fawn's dots & stripes are always fun to work with, and that's the Challenge over at the Lawnscaping Challenge Blog: Dots & Stripes! So this crafter decided to join in 🙂
Spring is almost here (in the Chicago area of the world, that is!), and Easter is in the air, so that's what I created. With a mixture of oldies-but-goodies, and  shiny new products, I created this fun Easter card!
All the products used are Shown & Linked below.
I'll also be entering this project into the Simon Says Stamp Monday Challenge: B is for… Basking in the Springtime sun!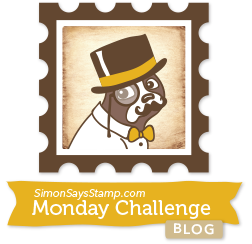 Here's to Spring soon arriving! Happy Crafting, and have a great week!
Valerie
xo